UX/UI Design
iOS & Android
One of my first roles in Melbourne was for SMSGlobal - a SMS platform and gateway for small and global businesses alike. They were a multiple faceted business - and as well as working on user experience journeys for new and existing customers to the marketing website, I also got involved in product design for their first ever mobile app - MXT.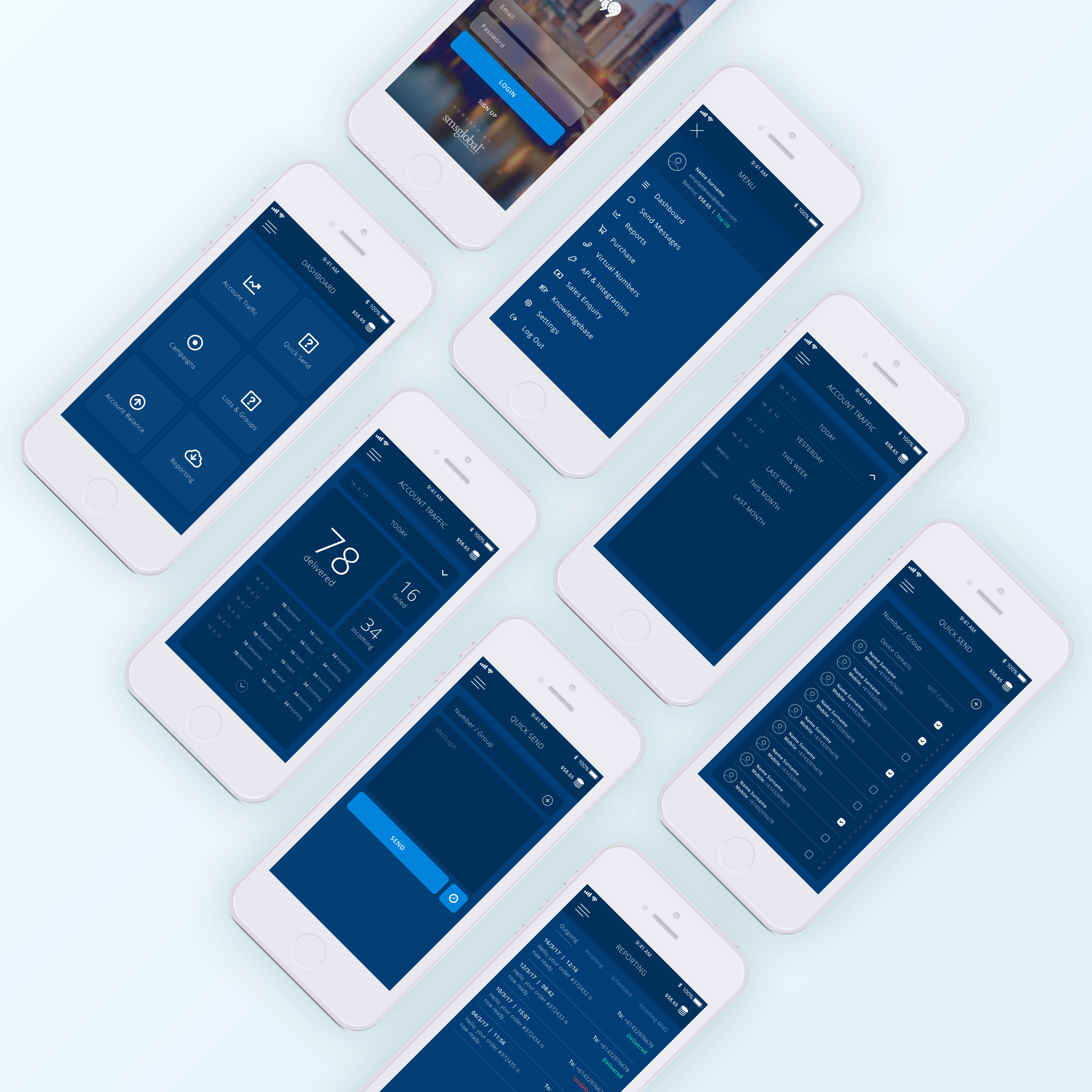 MXT is a a bulk SMS web platform, allowing businesses and individuals to create, send and manage SMS campaigns in an easy-to-use online platform. The product catered for both small companies for simple SMS reminders through to global corporations for instances such as 2FA.
The mobile app was an answer to an influx of users using the product on their mobile device - we were keen to make sure that the in-app experience was as fluid as the normal mobile-web journey, but it allowed us with some more breathing space without having to include other website elements in the product. The main KPIs were to allow users to manage and send existing campaigns, view data and traffic for already-sent campaigns, and to contact Support entirely through the app.